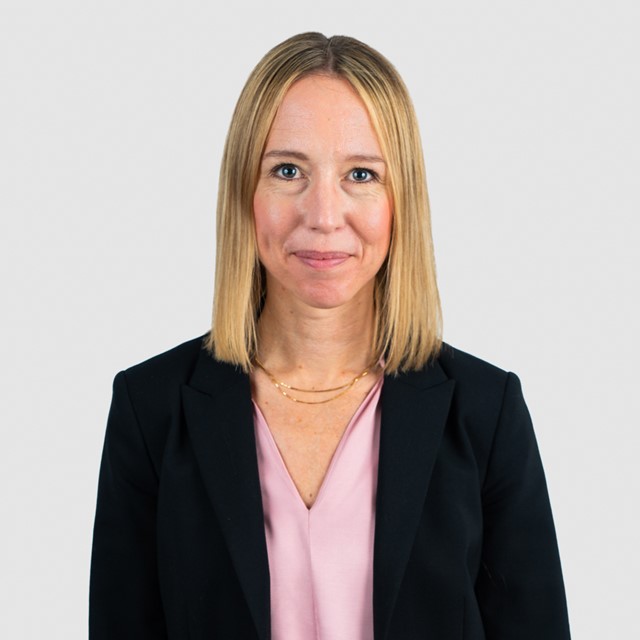 Elin Trampe
CEO
Elin has a Master of Science in Industrial Engineering and Management from Linköping University. Elin has held several managerial and international roles in various types of companies and industries, including the global companies Mondelz International and GE Global Operations as well as the pharmaceutical company Oasmia Pharmaceutical AB, where Elin had the role as Chief Technical Officer before joining Dicot. Elin has extensive experience in business development, strategic international partnerships, operational excellence and product development.
Employed in 2021 as COO and Deputy CEO. Has been CEO since 2022.
Holdings: 742,500 shares, 262,500 warrants in TO5, and 50,000 warrants in incentive programs.

Björn Petersson
CFO
Björn Petersson has over 20 years of experience as Chief Financial Officer and from other leading roles. Björn has broad expertise in business administration, financing and business management and has been engaged in several different industries, including Life Science and the companies Karessa, Cavidi and NeoDynamics, where several are listed on the stock market. Björn has a BSc in financial management from Stockholm University.
Assumed the role in 2022.
Holdings: 47,705 shares, and 120,455 warrants in TO5 (owned via company).

Charlotta Gauffin
CSO
Charlotta Gauffin has more than 20 years of experience in the pharmaceutical industry from for example Medivir, Biovitrum and Galderma, of which more than 15 years within clinical development. Charlotta has had roles such as Clinical Project Manager, Program Director and Head of Clinical Operations. Charlotta also has experience of medical writing and development of clinical and regulatory documents. Charlotta has a PhD in organic chemistry from Uppsala University.
Assumed the role in 2022.
Holdings: 388,849 shares, and 20,455 warrants in TO5.

Mats Silvander
CTO
Mats has over 20 years of industry experience as Director of Operations, CTO, Vice President Product Development and Quality Manager in areas such as pharmaceutical manufacturing, supplier management, patent work, and building and developing processes and effective teams. Mats has a PhD in Physical Chemistry and has worked for, among others, Novavax, BioGaia, Paragon Nordic, and Quinnova Pharmaceuticals, Inc.
Joined the role in 2023.
Holdings: 315,603 shares.