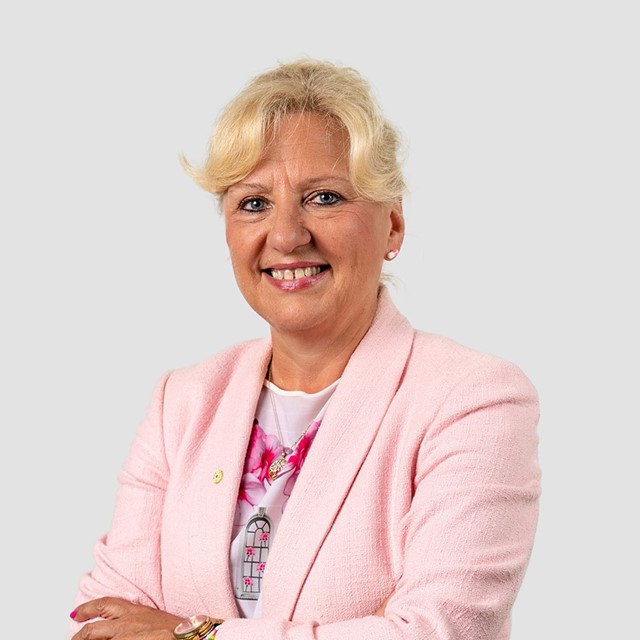 Dr Eva Sjökvist Saers
Chairman of the Board
Eva Sjökvist Saers has a PhD in pharmaceutical science from Uppsala University. Among other things, she has held the position as Pharmaceutical Director for R&D at Astra Pain Control and has had different manager positions within AstraZeneca as well as CEO of APL for more than ten years. Eva is currently working as a professional board member for various companies within life science e.g Alligator Bioscience AB, Apoex AB, Bluefish Pharmaceuticals AB, Empowered Applications AB and Oxcia AB and is the chairman of the strategic innovation program Swelife. She was previously chairman of Apotekarsocieteten and vice chairman of the trade organization SwedenBIO.
Independent director.
Holdings: 160,597 shares, 75,300 warrants in TO5, and 100,000 warrants in incentive programs.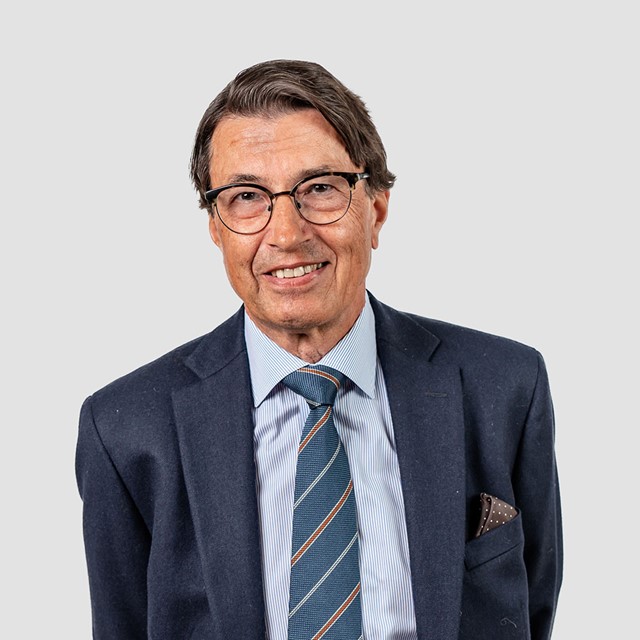 Dr Mikael von Euler
Board member
Mikael von Euler is a Medical Doctor with a PhD from Karolinska Institutet. Mikael von Euler is a trained oncologist with more than 25 years of experience from the pharmaceutical industry. He previously held the position as Medical Director of Targovax (formerly Oncos Therapeutics), and Senior Vice President of Aprea Therapeutics. He has held several c-level positions in major pharmaceutical companies, for example as Cluster Head at Roche/Genentech, Vice President for GlaxoSmithKline and Global Product Director at AstraZeneca. Board member of Annexin Pharmaceuticals AB.
Independent director.
Holdings: 190,705 shares, 20,445 warrants in TO5, and 77,750 warrants in incentive programs.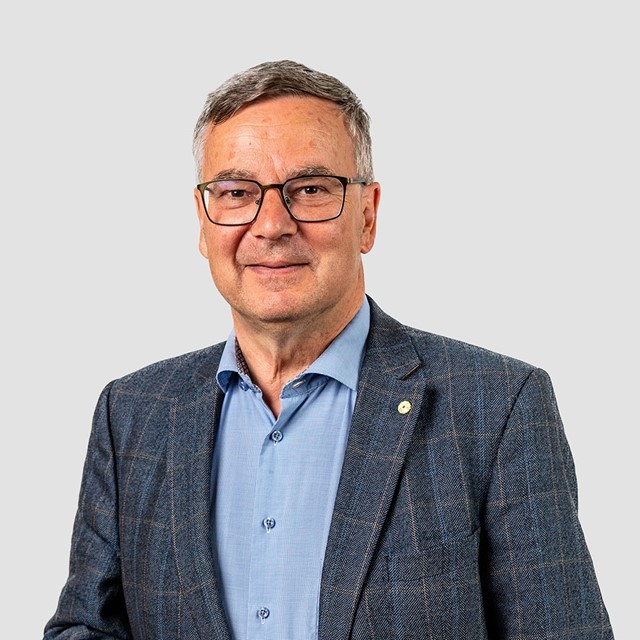 Dr Per-Göran Gillberg
Board member
Per-Göran has 35 years of experience from the pharmaceutical industry. He has extensive experience in pharmacology and neuropharmacology from Kabi, Kabi Pharmacia, Pharmacia & Upjohn and Pharmacia, AstraZeneca and Albireo. Per-Göran is the founder of Albireo AB and was VP Development for Albireo Pharma Inc and its subsidiary Albireo AB and is affiliated with the Division of Translational Alzheimer Neurobiology, Karolinska Institute, Stockholm. Board member of Co-opted to the Center for Alzheimer Research at Karolinska Institute.
Independent director.
Holdings: 450,000 shares, and 150,000 warrants in TO5.

Michael Zell
Board member
Michael Zell has a master's degree in Economics from the Stockholm School of Economics with an Executive Education from Harvard Business School. He began his professional career with a few years in the navy and at Rederi AB Nordstjernan. Since then, Michael has had a long career at Handelsbanken in several senior positions such as Executive Vice President of the bank and CEO of a number of central subsidiaries. In that capacity, he was part of the bank's Group Management for more than 20 years, with responsibility for the bank's operations in Greater China as the last assignment before his retirement. Since then, Michael has been appointed chairman of the Swedish Ship Mortgage Fund by the government. During 2014-18, he was president of the Royal Swedish Society of Naval Sciences. Michael Zell has been a shareholder in Dicot AB since the company's listing in 2018 and has participated in all issues.
Independent director.
Holdings: 7,135,000 shares, and 1,045,000 warrants in TO5.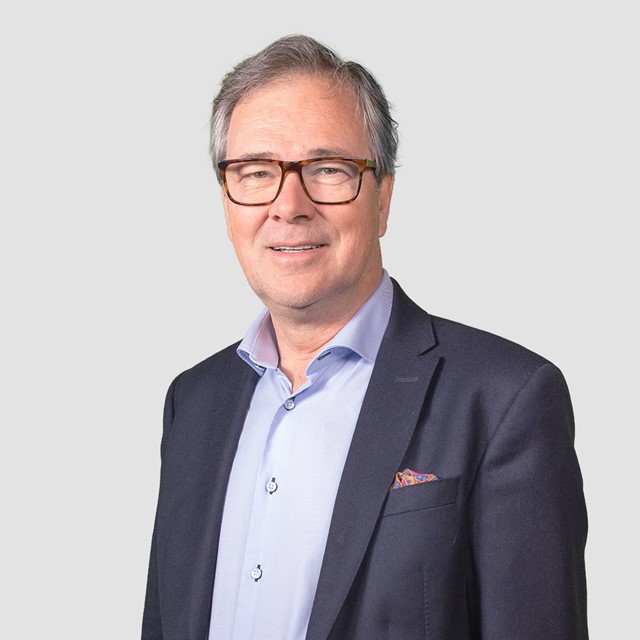 Fredrik Buch
Board member
Fredrik's professional activities include medical research and clinical activities, medical R&D in the pharmaceutical industry as well as fund management and venture capital/investments. Fredrik has been active in e.g. Sahlgrenska University Hospital in Gothenburg and the University Hospital in Uppsala. This was followed by a couple of years as Medical Director at Pharmacia/Pharmacia & Upjohn and Svenska Hoechst AB, Squibb AB/Bristol Myers Squibb AB Scandinavia. Fredrik has been Head of SEB Läkemedelsfonder, partner at HealthCap, partner and founder of Brilleon Capital and has been active as a venture consultant for Karolinska Investment Fund. Fredrik Buch has extensive experience from Board work and is currently active in the Boards of e.g. Lobsor Holding AB, Intrance Medical System Inc/Intrance Holding AB, Cytovac A/S, Pila B and Acarix AB.
Independent director.
Holdings: 84,000 shares (owned via company).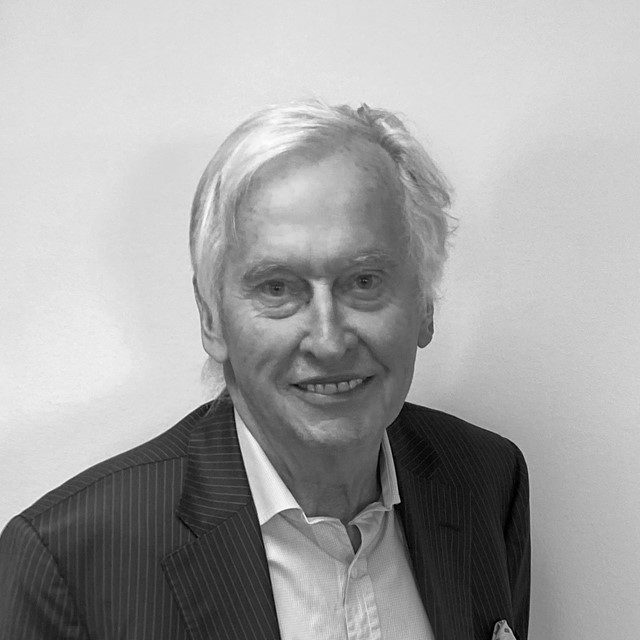 Jan-Eric Österlund
Board member
Jan-Eric Österlund has a degree of Master of Science in Engineering from Chalmers University of Technology and a bachelor's degree with a focus on business administration from Uppsala University. He has worked as researcher and teacher at the Stockholm School of Economics where he also was acting professor in business administration. Jan-Eric has a broad industrial experience and has been executive vice President of Statskonsult and of Atomenergi and CEO of Masonite. Jan-Eric formed a private equity group in London and was a board member of Ermitage Ltd. He organized the buyout of HemoCue from Pharmacia and was its chairman. Jan-Eric has been chairman or director of several public companies on stock exchanges internationally in finance, medtech, biotech, engineering, and paper industries, including Investment AB Skrinet, MVI Equity AB and Isofol Medical.
Independent director.
Holdings: 200,000 shares and 64,800 warrants in TO5.